"Give thanks to the Lord. For His steadfast love endures forever." Psalm 136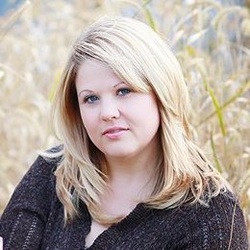 When she was just three years old, Christian singer/songwriter Deena Bates stepped in front of the congregation for her first church solo, "I Am A Promise."
From that moment on, her love of the Lord and her love of music have guided her life's journey.

Steadfast Love is full of inspiration: personal, Biblical, and musical. The sound of the album is diverse yet consistent—a unique blend of the music that Bates grew up loving in a small town in southern Indiana: rock, blues, country, and the simple beauty of hymns. Most notably featured on the album is Bates' powerhouse vocals, which can range from tender and melodic, as in the ballad "Favor," to strong and soulful, as in the title track, "Steadfast Love."

"It is my heart's desire that everyone who listens to these songs be moved to a deeper walk with Christ." Bates says. She achieves this goal through her gift for songwriting, and the album shines with tracks that are deeply personal but also universal.

Emotional and joyful; Steadfast Love showcases twelve original songs that embrace the many facets of God's love. "I'm humbled that God has given me this project," Bates says, "and my prayer is that it will bring Him glory, honor, and praise."

When Bates is not singing in the studio or in the church, she and her husband Ken can be found singing to their two precious daughters, Francesca and Charlotte and son, Karter. "Being a wife and mother really help bring you closer to an understanding of God's enduring love for us," Bates explains. "His Love is His greatest gift".



---